Introduction
Causes of mild cognitive impairment
Pathogenesis
Symptoms of mild cognitive impairment
Future complications of mild cognitive impairment
Diagnostics
Treating mild cognitive impairment
References
Further Reading
---
Mild cognitive impairment (MCI) is a slight decrease in a patient's cognitive function compared to a higher premorbid level. Symptoms remain objectively invisible, but the patients themselves complain of forgetfulness, difficulty concentrating, and rapid fatigue during mental work.
Diagnosing mild cognitive impairment involves pathopsychological and neuropsychological research of the intellectual sphere, a conversation with a psychiatrist, and an examination by a neurologist. The treatment of mild cognitive impairment is aimed at eliminating the cause of the cognitive impairment, including psycho-correctional sessions, drug therapy, and adherence to diet and daily regimen.
Mild cognitive impairment is more susceptible to older people, among those over 65 – for which the prevalence is 10%. Of this group, 10-15% develop symptoms of Alzheimer's disease during their latter years. MCI is more often diagnosed in people with a low level of education.
Causes of mild cognitive impairment
Mild cognitive impairment is not a nosologically separate condition, but a condition that occupies an intermediate position between normal intellectual development and dementia.
By origin, it is heterogeneous (polyetiological), and the causes of development can be a variety of pathological processes in the central nervous system including:
Neurodegenerative diseases: The disorder is formed with dementia of the Alzheimer's type, Parkinson's disease, Huntington's chorea, and Lewy body dementia. Cognitive decline precedes the onset of underlying symptoms.
Vascular pathologies of the brain: MCI is diagnosed in patients with cerebral infarction, multi- infarction condition, chronic cerebral ischemia, and combined vascular brain damage.
Traumatic brain injury: Mild cognitive impairment can be temporary or relatively persistent in the long-term period of traumatic injury.
Pathogenesis
The pathogenetic mechanisms of MCI are diverse and are dependent on the leading etiological factor. In old age, the processes associated with aging are influenced by the weakening of attention, focus, and memory.
Clinical and experimental psychological studies confirm that age-related deterioration of cognitive functions develops independently, without concomitant neuropsychiatric diseases against the natural aging processes of the central nervous system.
In 68% of cases, MCI occurs based on cerebrovascular disorders such as pathological changes in cerebral vessels and cerebral circulation insufficiency.
Degenerative damage to brain tissue (atrophy) is quite common for patients that suffer from MCI. Another 13-15% of elderly and senile patients have anxiety-depressive disorders and tend to exaggerate the severity of memory impairments.
Symptoms of mild cognitive impairment
It is common to have headaches and a sense of heaviness in the head, general weakness, drowsiness, and dizziness. Ailments are non-systemic, during the day they have different intensities, in many patients, they are noted in the morning and the evening.
The condition worsens after mental and physical exertion. The length of MCI depends on the underlying disease, it can be fluctuating (often with cerebrovascular shifts), progressive, and turning into dementia (with atrophic processes, tumors and infections)
Future complications of mild cognitive impairment
Mild cognitive impairment can quickly lead to dementia if left untreated. Patients will lose the ability to solve everyday tasks and will need daily help with self-care.
Socialization is impaired – the circle of contacts is narrowed; patients cannot perform professional duties or attend social events. With a fluctuating course of the disorder, patients may experience difficulties while performing intense mental tasks, but with a strict regimen and a decrease in stress, they maintain their usual vital activity.
Read Next: What is Dementia?
Diagnostics
MCI examination is performed by a neurologist, psychiatrist, and clinical psychologist. For diagnosis, a criterion is determined by considering the emphasis on memory loss, the general state of the cognitive sphere, the absence of dementia, oligophrenia, and psychogenic syndrome. The following methods are used:
Conversation. The psychiatrist and neurologist interview the patient, checking out the anamnesis and therefore the existing symptoms. Complaints of increased fatigue, difficulty in remembering and concentration, general confusion are characteristic. Patients whose professional activity is associated with high intellectual loads may note difficulties in formulating abstract ideas and logical conclusions.
Psychological testing. Depending on the info of the anamnesis, the psychologist conducts a pathopsychological or neuropsychological examination. A slight degree of decrease in short-term memory, fluctuations in the dynamics of mental activity, and a slight instability of attention may be revealed.
Neurological examination. Examination by a neurologist is prescribed for differential diagnosis and establishing the causes of MCI. Often, mild, but persistent neurological disorders are determined: anisoreflexia, discoordination phenomena, oculomotor failure, symptoms of oral automatism. No distinct syndromes are found.
Treating mild cognitive impairment
Mild cognitive impairment therapy is aimed at preventing dementia, slowing down the rate of cognitive decline, and eliminating existing amnestic disorders. The main therapeutic measures – isotropic, pathogenetic – are aimed at the cause of the disorder. Common therapies include:
Psychocorrection: Reading and retelling texts, memorizing poems, words, and pictures. At meetings with a specialist, new methods of memorization are mastered – the formation of semantic and situational connections, the analysis of situations and objects. Periodically, the effectiveness of the exercises is monitored, the set of exercises is adjusted.
Correction of nutrition and daily regimen: Middle-aged and elderly patients need a diet low in fat and salt, with a sufficient intake of antioxidants. Moderate regular exercise, good sleep, rational alternation of physical and mental stress are important. After completing work, the patient needs to remain socially active – for example, attending hobby clubs, and meeting friends.
References

Mild cognitive impairment (MCI). Mayo Clinic. Retrieved 30 Sep 2021.
Mild Cognitive Impairment. Alzheimer's Association. Retrieved July 9, 2021.
Wang J, Markesbery WR, Lovell MA (February 2006). "Increased oxidative damage in nuclear and mitochondrial DNA in mild cognitive impairment". J. Neurochem.
Smailagic N, Vacante M, Hyde C, Martin S, Ukoumunne O, Sachpekidis C (January 2015). "18F-FDG PET for the early diagnosis of Alzheimer's disease dementia and other dementias in people with mild cognitive impairment (MCI)". Cochrane Database Syst Rev. 1:
Morris JC, Storandt M, Miller JP, McKeel DW, Price JL, Rubin EH, Berg L (March 2001). "Mild cognitive impairment represents early-stage Alzheimer disease". Arch. Neurol.
Petersen RC, Parisi JE, Dickson DW, et al. (2006). "Neuropathologic features of amnestic mild cognitive impairment". Arch. Neurol.
Further Reading
All Cognitive Function Content
What is Executive Functioning?
Last Updated: May 31, 2022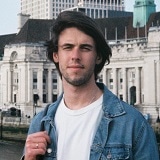 Written by
Dmitry Dorofeev
After completing his bachelor's degree in market research and psychology in 2019 in New Zealand and Germany, Dmitry moved to London to pursue a career within the healthcare sector to oversee research projects in science and medicine, with a focus on how innovative technologies help drive and shape this industry.
Source: Read Full Article