Introduction
The Role of Crisis Teams
The Clinical Significance of Crisis Teams
What do Crisis Teams provide in Mental Health Management?
Crisis Teams in England: A Case Study
References
---
Crisis resolution teams, otherwise known as crisis resolution and home treatment teams, are specialist mental health teams that provide rapid assessment and intensive treatment at home for those experiencing a mental health crisis. They provide an alternative to costly inpatient admissions and have been pioneered in several countries worldwide, including the United States, Australia, and the United Kingdom.
Image Credit: Dragana Gordic/Shutterstock.com
The Role of Crisis Teams
The underlying principles of crisis teams include assessing and addressing social systems and environmental triggers that cause mental health crises to occur. Moreover, they enable individuals to develop coping skills in response to those contexts, alleviate the impact of a future crisis or avoid them altogether. Finally, they provide care in a setting subject to fewer power inequalities that typically occur between service providers in a hospital setting.
Core characteristics of crisis teams include 24-hour direct access, rapid responses, multidisciplinary means of working, and a range of interventions. These include medication, interventions that increase patient resilience and reduce the likelihood of relapse, support for carers and family, and practical everyday life help with living tasks.
Trial-based evidence has demonstrated that crisis teams can reduce the rate of inpatient admission and cost and increase user satisfaction. However, their effectiveness and impact on inpatient admission and bed use are more difficult to determine when these crisis teams are scaled up to the national level.
The Clinical Significance of Crisis Teams
Crisis intervention effectively prevents the likelihood of continuous impact of mental health disorders. They are also essential in preventing the development of a mental illness in situations where an individual has undergone significant psychological distress, which subsequently needs clinical conditions such as major depressive disorder, post-traumatic stress disorder, and several other mental health conditions.
Evidence has suggested that crisis intervention for both adult and pediatric populations can result in reductions in return visits and hospital stay duration. They are also valuable for reducing the number of repeated admissions to a hospital and being more effective than standard care in improving a patient's mental state.
Crisis teams have helped provide local community services at times of mental health crisis, particularly in natural or man-made emergencies. Crisis intervention enables teams to assess and triage the situation accurately and can diffuse the severity of the impact and triage urgent attention of both medical and mental health professionals in emergency and community care settings.
Owing to their multidisciplinary nature, they can call upon additional services such as the local police and other community resources to provide additional support.
What is a Mental Health Crisis?
What do Crisis Teams provide in Mental Health Management?
Crisis teams are useful in various scenarios in which an individual or individuals require urgent mental health support. This includes times that may require an individual to go to the hospital due to mental health issues from psychosis, severe self-harm, or suicide attempts. The team typically consists of several mental health professionals, including a psychiatrist, mental health nurses, social workers, and support workers.
Crisis teams may visit an individual in several non-healthcare settings, including the individual's home, a crisis house, or a day center. Moreover, crisis teams can visit individuals in a hospital when going on leave or when an individual is being discharged. They offer the ability to provide support and information that can be used to assess individual needs, empowering individuals with the support necessary to either stay at home or leave the hospital faster.
While dealing with the immediate mental health crisis, they can assist with self-help strategies, administer medication, provide practical help (providing money, housing, or childcare arrangements), and help individuals plan back to prevent this from recurring.
The degree to which crisis teams can support varies and is dependent on the frequency of visitation and the access ability to the individual (i.e., can contact them at all hours of the day). In addition, there is some discontinuity between care as staff members often work in shifts.
Regarding individuals, the support from a crisis team office offers the advantage of being treated from home. However, this form of care may not be appropriate for everyone, particularly as a home environment may be a key contributor to a mental health crisis.
Crisis Teams in England: A Case Study
All catchment areas are provided with crisis teams in England; this occurred in 2000 under the National Health Service (NHS) Plan. There was variation in the audience to the nationwide introduction of this model in the years following the requirement. For example, a national survey of crisis teams conducted from 2005 to 2006 demonstrated that 40% of teams described themselves as fully established according to the guidance provided by the Department of Health.
Crisis teams are no longer mandatory in England; however, the model continues. National guidance on healthcare service delivery strongly recommends crisis teams as a central tenant of acute service pathways. The NHS Long Term Plan hopes to produce more comprehensive crisis pathways across all areas in the United Kingdom to meet the needs and preferences of accessing crisis care – this includes communities, homes, inpatient services, emergency departments, and ambulance transport.
The objectives include:
Provision of 24/7 mental health crisis
An open-access model of service which ensure that people and families can self refer
Investments in a 24/7 and home treatment service across all areas in England so that people can be cared for at home rather than in hospitals when this is appropriate
Removal of longstanding restrictions on older adult access to crisis
By 2024, it is hoped that anyone who requires urgent mental health support in England will be able to access this via the 111 number, with the service provided being age-appropriate for children and young people. These crisis services will include crisis assessment, brief follow-up, and intensive home treatment.
Image Credit: SurfsUp/Shutterstock.com
References:
Mind. Crisis services and planning for a crisis. Available at: https://www.mind.org.uk/information-support/guides-to-support-and-services/crisis-services/crisis-teams-crhts/. Accessed January 2022.
NHS. Crisis and acute mental health services. Available at: https://www.england.nhs.uk/mental-health/adults/crisis-and-acute-care/. Accessed January 2022.
Further Reading
All Mental Health Content
World mental health support and the effect of stigma and discrimination
A Guide to Coping with Change
Managing and Reducing Stress
Analyzing the Stigma Surrounding Mental Health
More…
Last Updated: May 31, 2022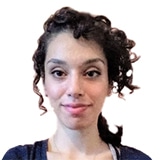 Written by
Hidaya Aliouche
Hidaya is a science communications enthusiast who has recently graduated and is embarking on a career in the science and medical copywriting. She has a B.Sc. in Biochemistry from The University of Manchester. She is passionate about writing and is particularly interested in microbiology, immunology, and biochemistry.
Source: Read Full Article