Dr. Pimple Popper's newest video is a compilation of some "good ol'" blackhead pops.
Dermatologist Sandra Lee, MD, goes to work squeezing and snipping pimples on not one but two patients.
In an effort to remove the pimple in entirety, Dr. Pimple Popper uses scissors to try to cut the sac.
While she has definitely done bigger and, well, bloodier things, Dr. Pimple Popper (dermatologist Sandra Lee, M.D.) is not one to forget her roots. In fact, she frequently honors the more classic pops of her past like blackheads and whiteheads, which gained her pimple-popping notoriety in the first place.
Case in point? Dr. Pimple Popper's most recent Instagram video featuring two large, chunky blackheads on the back of the neck. But, curve ball, this post is just a clip from a longer YouTube video that compiles tons of juicy extractions from not one but two patients.
Nothing like some good ol' #blackheads! ✌🏻❤️💥 Head over to #youtube for more Champagne Kisses and Comedone Dreams #drpimplepopper
A post shared by Sandra Lee, MD, FAAD, FAACS (@drpimplepopper) on
The YouTube video opens up with Dr. Pimple Popper using a scalpel to lightly pierce those whopping neck blackheads that you've already gotten a taste for on Instagram.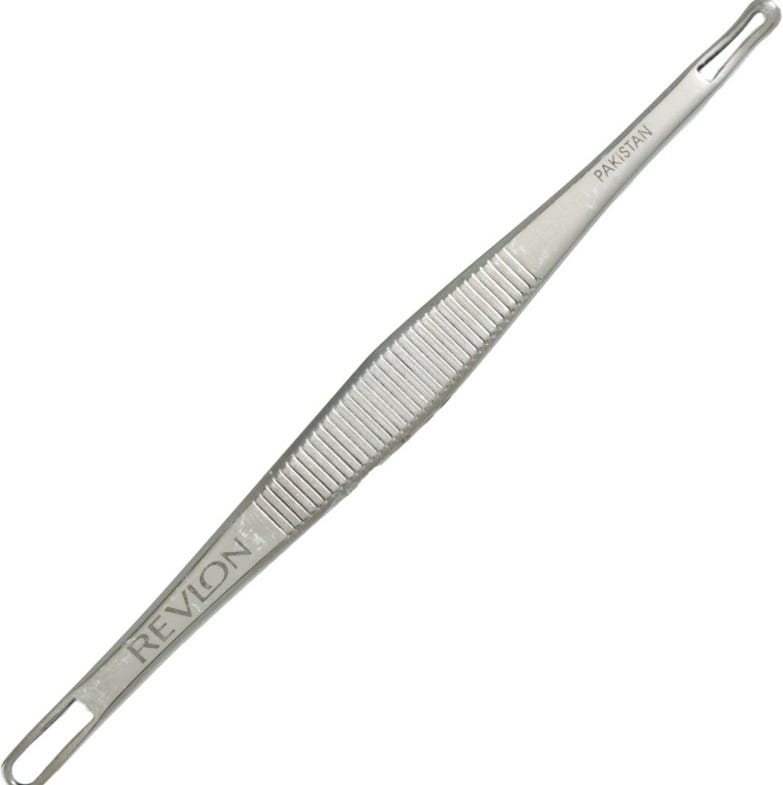 Swapping one tool for another, Dr. P uses a comedone extractor—a metal tool with rounded edges that helps ease the pimple out without damaging skin—and scoops out two huge chunks of dark brown, nearly black, gunk. She then gets to work on a handful of smaller clogged pores hiding in the patient's skin.
Don't get too comfortable with these easy squeezes because before you know it Dr. P trades in the comedone extractor and returns to the screen with…scissors. It looks like Dr. Pimple Popper uses scissors to put pressure on either side of the smaller bumps, snipping off whatever white gunk peeps out.
Up next is a collection of white bumps that look like they're ready to burst. "It's like a little milial cyst," the doc explains as she starts to pop out chunks of white pus.
Dr. P continues to work, nicking and squeezing the milia with her forefingers until she can't seem to extract anything else: "Sometimes it's hard to get that whole sac out because it's so thin and the skin here's so thin, it gets easily bruised. Let me see if I can snip the rest of the sac out." Yep, the scissors came back for round number two, as Dr. P snips, snips, snips at the patient's face to get the rest of the sac out. (FYI: She's doing this to make sure the milia don't grow back.)
TBH, it's a bit cringeworthy watching Dr. P snip, snip, snip at her patient's face, but it's worth it in the end as she's able to, in the patient's words, "[get] 'em all."
Another successful day at the office, I guess.
Source: Read Full Article