In a recent study published in PLOS Global Public Health, researchers assessed the impact of utilizing the human immunodeficiency virus (HIV) response in improving pandemic preparedness.
Background
The coronavirus disease 2019 (COVID-19) pandemic, along with the anticipation of future pandemic risks, has sparked a global conversation about enhancing pandemic preparedness and response (PPR). This discussion has so far failed to acknowledge the essential role that existing, disease-specific programs have played in COVID-19 responses on a regional and national level, as well as the prospective contribution of these programs to future PPR. The HIV response is a key example of a worldwide health endeavor already contributing significantly to PPR. This review investigates how HIV-related resources and concepts might assist communities and nations in being better equipped for future disease risks, with a particular emphasis on the COVID-19 pandemic.
Disease monitoring and laboratories
HIV-related investments have significantly boosted public health monitoring as well as information systems, particularly in sub-Saharan African nations with high tuberculosis and HIV burdens. These monitoring systems, which were mostly developed through investments focused on HIV, proved indispensable to national actions in the surveillance and response to COVID-19. These systems can be expanded to serve the needs of broader health organizations and preparedness activities.
Molecular surveillance, such as phylogenetics designed to advance the knowledge of dynamics associated with HIV transmission, was very crucial for monitoring severe acute respiratory syndrome coronavirus 2 (SARS-CoV-2) mutations, as well as the emergence of viral variants of concern (VOCs). While bolstering surveillance infrastructure, HIV care has also spurred innovation in approaches to improve the strategic employment of surveillance data concerning public health, such as determining priorities and assessing the effectiveness of interventions.
Healthcare systems and primary medical care
Extensive data suggest that HIV programming can improve primary care, outcomes, efficiency, and client access to health services. The patient-centered mechanism that has distinguished HIV care is applicable to various health disorders, including cardiovascular disease.
According to reports, the World Bank Pandemic Fund will promote efforts that improve "health workforce capacities." In this regard, the HIV response has already made significant contributions. For instance, the U.S. President's Emergency Plan for acquired immunodeficiency syndrome (AIDS) Relief (PEPFAR) itself has trained almost 300,000 healthcare professionals and supported the workings of 70,000 clinics from low- and middle-income countries (LMICs). Throughout the COVID-19 pandemic, PEPFAR improved task-sharing initiatives to promote multifunctionality among the health service delivery systems and teams while repurposing personnel to assure the continuity of HIV facilities as well as the distribution of COVID-19-related treatment, testing, and vaccine services.
Trust, community engagement, and health communication
Drug Discovery eBook
Compilation of the top interviews, articles, and news in the last year.
Download a free copy
Taking into account future pandemics, an assessment of the success factors involved in the COVID-19 response advocated a stronger approach to risk communication along with community participation initiatives. Studies have also emphasized the importance of "investing in community involvement initiatives to address the particular concerns and needs of underrepresented communities.
The HIV response is still at the forefront of global initiatives to increase community engagement as well as leadership in order to enhance health-related outcomes. Communities involved in the HIV response support appropriate public policies as well as robust investments, and provision of services to people that are frequently unreachable by facility-based strategies. They also play a crucial role in monitoring service delivery systems along with the national response. When COVID-19 gained prevalence, community-led HIV responses acted as the first line of defense, innovating rapidly to maintain access to HIV services during national lockdowns and contributing to national COVID-19 responses.
Robust biomedical investigation
HIV investments have generated unprecedented gains in biomedical research, including improved scientific knowledge of the immune system and the development of highly active antiretroviral medication. HIV research has significantly enhanced HIV therapy and prevention and also led to improvements in the treatment of immune-mediated disorders and cancer. While HIV care has prioritized rapid, global scale-up of the benefits of biomedical advancements, the COVID-19 pandemic witnessed a restricted commitment to worldwide access to vital health tools – a situation the world must prevent in response to future pandemics.
As the COVID-19 pandemic involved relatively few clinical trials conducted in LMICs, studies have highlighted the significance of HIV investments that helped increase research capacity in such LMICs. Also, biomedical research related to PPR should learn from the HIV strategy and involve end users in the creation and distribution of innovations, and strengthen research capacity in LMICs.
Conclusion
The study findings highlighted that the infrastructure and fundamental concepts that have characterized the HIV response should serve as a catalyst in constructing PPR capability. Nonetheless, it is crucial that efforts to harness HIV funding to enhance PPR do not impede progress toward the global objective of curbing the AIDS epidemic, particularly as HIV investments have plateaued and success in the prevention of new HIV infections has slowed. In this era of pandemics, expanding the HIV infrastructure to improve PPR could guarantee meaningful and non-discriminatory access to services oriented for people in key communities.
Journal reference:
Collins C, Isbell MT, Karim QA, Sohn AH, Beyrer C, et al. (2023). Leveraging the HIV response to strengthen pandemic preparedness. PLOS Global Public Health. doi: https://doi.org/10.1371/journal.pgph.0001511 https://journals.plos.org/globalpublichealth/article?id=10.1371/journal.pgph.0001511
Posted in: Medical Science News | Medical Research News | Disease/Infection News
Tags: AIDS, Antiretroviral, Cancer, Cardiovascular Disease, Catalyst, Coronavirus, covid-19, Healthcare, HIV, Immune System, Immunodeficiency, Pandemic, PEPFAR, Primary Care, Public Health, Research, Respiratory, SARS, SARS-CoV-2, Severe Acute Respiratory, Severe Acute Respiratory Syndrome, Syndrome, Tuberculosis, Vaccine, Virus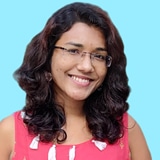 Written by
Bhavana Kunkalikar
Bhavana Kunkalikar is a medical writer based in Goa, India. Her academic background is in Pharmaceutical sciences and she holds a Bachelor's degree in Pharmacy. Her educational background allowed her to foster an interest in anatomical and physiological sciences. Her college project work based on 'The manifestations and causes of sickle cell anemia' formed the stepping stone to a life-long fascination with human pathophysiology.
Source: Read Full Article