In a recent study published in the JAMA Network Open, researchers performed a cohort study using prospectively collected longitudinal data of 1,500 participants of the Efficacy of Fluoxetine—a Randomized Controlled Trial in Stroke (EFFECTS) study.
The study's objective was to assess the physical activity levels of stroke patients within the first six months post-stroke among patients with similar physical activity outputs to examine the association between physical activity and functional recovery.
Study: Physical Activity Trajectories and Functional Recovery After Acute Stroke Among Adults in Sweden. Image Credit: NewAfrica/Shutterstock.com
Background
EFFECTS, a multicenter, placebo-controlled, double-blind RCT, was carried out across 35 stroke rehabilitation centers in Sweden between October 2014 and June 2019 to assess the safety and efficacy of fluoxetine for functional recovery after stroke.
In this study, the researchers recruited participants aged >18 years between two and 15 days after stroke onset and followed up with them for six months. They performed data analyses between August 15 and October 28, 2022.
They assessed the level of physical activity in the first six months after stroke among individuals with similar physical activity patterns over time. Additionally, they investigated the association between physical activity trajectories and functional recovery six months after stroke.
Introduction
Most stroke survivors (~40%) become physically inactive, worsening their recovery. Physical inactivity also hampers them from enjoying the benefits of rehabilitation interventions after discharge.
On the contrary, if stroke survivors maintain good physical activity levels despite chronic conditions, it could promote better functional recovery.
Longitudinal studies have shown that some clinical factors could help regain prior physical activity levels following stroke. Some studies showed that patients with stroke were physically active during rehabilitation tenure but became inactive post-discharge. However, they did not consider all temporal and inter-person variations in the long term.
Thus, exploring the temporal trajectories of physical activity to capture its long-term heterogeneity and association with functional recovery is clinically relevant, which remains unclear.
Insights into when and why the potential decline in physical activity occurs post-stroke could help target the right people at the right intensity and time with the targeted interventions to enhance their functional outcomes.
About the study
In the present study, researchers recruited adult participants from the EFFECTS study with a clinical diagnosis of hemorrhagic/ ischemic stroke in the past two to 15 days and at least one neurological deficit.
They used the National Institutes of Health Stroke Scale (NIHSS) to assess their stroke severity. It helped them categorize strokes into three sublevels: very mild, mild, and moderate-to-severe, as indicated by NIHSS scores ranging between zero to three, four to five, and ≥6, respectively.
In addition, they recorded whether participants had aphasia, the ability to lift both arms and walk without support, and cognitive impairments.
The Montreal Cognitive Assessment (MoCA) score of one standard deviation (SD) or more below the mean indicated mild neurocognitive impairment compared to the Swedish population after accounting for age, gender, and education status.
A physiotherapist aligned with the research team assessed each participant's physical activity at one week, one month, and three months after stroke in an in-person or telephone interview and at six months using group-based trajectory modeling.
They rated one's physical activity levels using the 4-level Saltin-Grimby Physical Activity Level Scale (SGPALS). SGPALS 1-4 indicated inactivity, light-intensity, moderate-intensity, and vigorous-intensity exercise for at least four hours per week.
The team monitored each participant's functional recovery at six months as the study's secondary outcome using the seven-ordinal modified Rankin Scale (mRS). mRS score, ranging from zero to six, indicated no to severe disability and perpetual death.
However, the researchers used scores dichotomized into two groups: good vs. poor outcome, as indicated by scores of zero to two and three to six, respectively.
Finally, the researchers used multivariable logistic regression to assess the relationship between the physical activity trajectories of the participants with their functional recovery.
They also conducted subgroup analyses to explore the interaction effects between each subgroup and study group in this model and presented results as odds ratios (ORs) and 99% confidence intervals (CIs).
Results
The authors identified two distinct physical activity trajectories and a clear association between increased physical activity and good functional outcomes six months after stroke. Overall, the study population had low physical activity levels, with approximately half of the participants being inactive.
The increaser and decreaser groups increased and decreased their physical activity levels. While the former sustained it at a light intensity, the latter eventually became inactive. Among the increasers group, an insufficient number of individuals engaged in moderate- to vigorous-intensity exercise.
The maximum decrease rate ranged between one and three months, followed by a plateau, suggesting a potential decrease in motivation after hospital discharge despite knowing the significance of physical activity after stroke.
Male participants and those with normal cognition had a higher likelihood of increasing physical activity, regardless of stroke severity.
Intervening and establishing a proper physical activity behavior early might enhance the functional gains attained during rehabilitation, especially among potential decreasers, e.g., female participants with cognitive deficits.
In other words, it could facilitate knowledge translation into action before one enters a plateau phase. In this regard, identifying the sex-based differences in physical activity post-stroke is crucial to mitigate barriers and bring about behavioral changes among females who typically remain more inactive than their male counterparts.
As reported in previous studies, sound cognition is mandatory to persevere higher levels of physical activity post-stroke, most likely because vigorous-intensity physical activities require good cognition.
The present study also demonstrated that increasing physical activity and having normal cognitive functions are markedly associated with good functional outcomes, though independently. Thus, stroke survivors with cognitive impairment need specialized interventions to improve their functional outcomes.
Conclusions
Overall, the study results confirmed that increased physical activity levels of at least light intensity for more than four hours per week during the subacute phase after stroke improved functional recovery at six months, with no effect of covariate traits, much before spontaneous recovery diminished.
Males and patients with normal cognition had a higher likelihood of increasing their physical activity after stroke, regardless of stroke severity at admission.
Thus, early rehabilitation was beneficial during the optimal window to increase the likelihood of functional recovery before it became narrower with time. In other words, interventions targeting individuals with decreasing physical activity in the subacute phase of a stroke may play a role in functional recovery.
Increased physical activity might also improve a stroke survivor's neuroprotectivity and neuroplasticity, as some studies have demonstrated at the molecular level.
Journal reference:
Buvarp, D. et al. (2023) "Physical Activity Trajectories and Functional Recovery After Acute Stroke Among Adults in Sweden", JAMA Network Open, 6(5), p. e2310919. doi: 10.1001/jamanetworkopen.2023.10919.https://jamanetwork.com/journals/jamanetworkopen/fullarticle/2804371
Posted in: Medical Science News | Medical Research News | Medical Condition News
Tags: Aphasia, Chronic, Disability, Education, Efficacy, Exercise, Hospital, Ischemic Stroke, Physical Activity, Placebo, Research, Stroke, Translation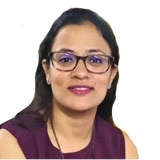 Written by
Neha Mathur
Neha is a digital marketing professional based in Gurugram, India. She has a Master's degree from the University of Rajasthan with a specialization in Biotechnology in 2008. She has experience in pre-clinical research as part of her research project in The Department of Toxicology at the prestigious Central Drug Research Institute (CDRI), Lucknow, India. She also holds a certification in C++ programming.
Source: Read Full Article