In a recent study published in the iScience journal, researchers examined the potential impact of coronavirus disease 2019 (COVID-19) vaccination and disease on changes in the menstrual cycle.
Study: A retrospective case-control study on menstrual cycle changes following COVID-19 vaccination and disease. Image Credit: Pixel-Shot/Shutterstock.com
Background
Considerable public apprehension has arisen regarding the potential impact of COVID-19 on menstrual cycles, which may be attributed to factors such as vaccination, severe acute respiratory syndrome coronavirus 2 (SARS-CoV-2) infection, pandemic-induced stress, and alterations in lifestyle.
However, the individual impact of each factor on alterations in the menstrual cycle has not been extensively researched, especially before the emergence of media coverage on the subject.
The insufficiency of data examining autonomous correlations between menstrual cycles and SARS-CoV-2 infections and vaccines curtails the elucidation of COVID-19's influence on menstruation.
About the study
The present study evaluated potential risk factors associated with menstrual cycle changes after COVID-19 vaccination. To examine the distinct impacts of COVID-19 infection and vaccination on abnormal menstrual parameters, as per the international federation of gynecology and obstetrics (FIGO) criteria for Abnormal Uterine Bleeding, analyses incorporated individuals who had not received any COVID-19 vaccination.
The study involved a comparison of menstrual cycle parameters among four distinct groups, namely: (1) individuals who received one or two doses of the vaccine but had no prior history of COVID-19; (2) individuals who had previously been diagnosed with COVID-19 and were subsequently vaccinated; (3) individuals who had been diagnosed with COVID-19 but not vaccinated; and (4) individuals who had neither received the vaccine nor been diagnosed with COVID-19 during the survey.
The primary outcome involved the reporting of normal menstrual cycles, followed by cycles that occur frequently or infrequently.
Results
Among the survey respondents, a total of 26,710 individuals participated, of which 8,539 individuals reported receiving either single or double vaccination. The study's cohort consisted of 4,989 vaccinated individuals, with 53% receiving the Oxford-AstraZeneca vaccine and 47% receiving the Pfizer BioNTech vaccine. The study found that the median age of the participants was 35 years old.
The team noted that COVID-19 vaccination did not alter the menstrual cycles of 82% of the eligible participants. Almost 6.2% of the participants reported experiencing greater disruption, whereas 1.6% reported a lesser degree of disruption.
Breath Biopsy®: The Complete Guide eBook
Intro to Breath Biopsy, including biomarkers, technology, applications and case studies.
Download a free copy
Additionally, 10.2% of the participants reported "other changes" in the length, regularity, and duration of the menstrual cycle and the volume of menstrual bleeding.
The comparative risk of frequent versus normal menstrual cycles and infrequent versus normal menstrual cycles exhibit no significant variation between the group receiving a vaccination and the control group.
This implied that the sole administration of vaccination does not correlate with changes in menstrual cycle frequency. The results of the multivariable analyses indicated that the incidence of menstrual cycle alterations after COVID-19 vaccination was reduced by 33% among individuals who used combined contraceptives.
Conversely, individuals who currently smoke are 1.3 times more likely to report experiencing any changes in their menstrual cycle, and those who have a history of COVID-19 disease are 37% to 46% as likely to experience menstrual changes following vaccination.
The probability of reporting missed or stopped periods is consistent between the control and the vaccinated-only groups. However, there was a 27% elevation in the infection-only group, with the likelihood of reporting missed or stopped periods rising from 7% in the vaccinated-only to 9% in the infection-only group.
The predominant outcome among all participant groups is the reporting of regular menstrual cycles during the survey period, followed by highly and then somewhat irregular cycles. Also, there was no association between COVID-19 infection and vaccination history and the relative risks of experiencing irregular versus regular cycles.
The study findings indicated no statistically significant distinction between the vaccinated-only and control groups in terms of the relative risks associated with 'heavier' versus 'normal' periods, 'lighter' versus 'normal' periods, or 'lighter and lighter' heavier' versus 'normal' periods.
The most likely outcome for detecting mid-cycle during the pandemic compared to pre-pandemic times was "no changes." This was followed by the outcomes of "more," "less," and "sometimes more and sometimes less" changes. No statistically significant distinctions were observed between the vaccinated-only and control groups regarding the relative risks of "more" versus "no changes" for intermenstrual bleeding (IMB).
Conclusion
The present study has determined that perceived changes in the menstrual cycle after COVID-19 infection are prevalent. Additionally, the study has revealed that individuals with a history of COVID-19 infection were more likely to report perceived changes in the menstrual cycle. Notably, vaccination alone did not result in abnormal cycle parameters.
However, individuals with a history of COVID-19 disease are at an increased risk of experiencing frequent cycles, prolonged periods, heavier period flow, and intermenstrual bleeding. The findings are significant for evidence-based counseling practices and customized to suit specific personal situations.
Journal reference:
Alvergne, A. et al. (2023) "A retrospective case-control study on menstrual cycle changes following COVID-19 vaccination and disease", iScience, 26(4), p. 106401. doi: 10.1016/j.isci.2023.106401.https://www.sciencedirect.com/science/article/pii/S2589004223004789
Posted in: Medical Science News | Medical Research News | Women's Health News | Disease/Infection News | Healthcare News
Tags: Bleeding, Coronavirus, Coronavirus Disease COVID-19, covid-19, Frequency, Gynecology, Menstruation, Obstetrics, Pandemic, Respiratory, SARS, SARS-CoV-2, Severe Acute Respiratory, Severe Acute Respiratory Syndrome, Stress, Syndrome, Vaccine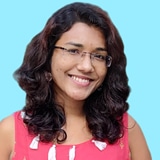 Written by
Bhavana Kunkalikar
Bhavana Kunkalikar is a medical writer based in Goa, India. Her academic background is in Pharmaceutical sciences and she holds a Bachelor's degree in Pharmacy. Her educational background allowed her to foster an interest in anatomical and physiological sciences. Her college project work based on 'The manifestations and causes of sickle cell anemia' formed the stepping stone to a life-long fascination with human pathophysiology.
Source: Read Full Article