A group of surgeons stands around a car crash victim in an operating room performing multiple simultaneous emergency procedures. A few work to control the patient's brain bleed. A few others focus on saving the life of her unborn fetus. Meanwhile, they collectively sing The Fray's 2005 hit, "How to Save a Life."
This is a scene from the infamous musical episode of Grey's Anatomy, the longest-running medical drama in TV history (season 19 is about to begin). The show may take its fair share of creative liberties, but many of its storylines are rooted in real-life medicine.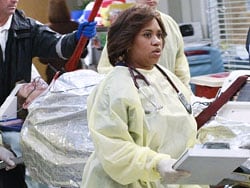 MDs have been helping actress Chandra Wilson "treat" patients on Grey's Anatomy for more than 400 episodes.
Medical "drama" has always been in demand in film and television. A casual perusal of broadcast TV shows might include Grey's, Chicago Med, The Good Doctor, and New Amsterdam. You can still watch reruns of M*A*S*H, ER, House, Scrubs, and others. Oh, and General Hospital is still going after nearly 60 years. In most if not all of them ― plus the dozens of others that have come and gone ― MDs helped to ensure accuracy behind the scenes.
These professionals — known as medical consultants or technical advisors — may not have the power to eliminate fantastical storylines, but their fact-checking is crucial to the integrity of medical scenes. Consultants offer insights into medical conditions, medical jargon, hospital equipment, operations, and doctor-patient dynamics. They work alongside screenwriters and producers to ensure that medical scenes and storylines in movies and TV shows resemble medical reality, rather than a Hollywood fantasy.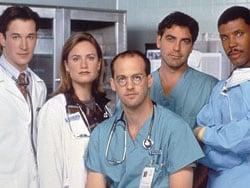 The original cast of ER, which attempted to capture real-life intensity in trauma medicine (1994–2009).
"People really listen to Meredith Grey, sometimes more than they listen to their actual doctor," says surgeon Hope Jackson, MD, who has consulted for Grey's Anatomy, "so there's lots of power and responsibility in that."
Breaking Into the Business
While she was in medical school at George Washington University, Jackson heard Zoanne Clack — a former emergency department physician and, at that time, a writer on Grey's Anatomy — speak at a Student National Medical Association Conference. Jackson "mustered up the courage" to ask Clack for her contact information so that she could ask whether there were any opportunities for med students to work on the show. Clack's answer was a gentle no, along with an invitation to "stay in touch."
Around 5 years later, Jackson was a surgical resident, reluctantly working on lab mice. She decided to reach out to Clack again, and this time, she got a promising reply. Six weeks later, she was living in Los Angeles and working on Grey's Anatomy.
For Jackson and many others, breaking into medical consulting requires a combination of weathered rejections, years of patience, and the right Hollywood email addresses. For some, it comes down to sheer luck.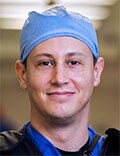 Dr Oren Gottfried
For spinal neurosurgeon Oren Gottfried, MD, entry into the business came via a cold call from a producer who needed a neurosurgeon's perspective for a TV pilot. One job led to another. Gottfried has been working on television shows for more than 12 years with 200-plus episodes of IMDb credits, including The Good Doctor and Chicago Med.
Unlike the TV docs and the actors who play them, medical consulting brings almost zero glamour and glory, and there's often very little credit — financial or otherwise — to be gained from it.
So why do it? It can be interesting side work, of course. And for some, benefits come in unexpected ways: "The first time I ever saw a Black surgeon was on Grey's Anatomy," Jackson says. "I think subconsciously, seeing somebody who looked like me in that role, it didn't seem like something that was impossible."
Gottfried encourages aspiring consultants to seek volunteer opportunities. "Much of what I did for the first [6 years] was completely voluntary, and most of the time without credit," he says. "So I worked in a situation where I just enjoyed it, and it's the right thing to do. I want to make the medicine look real. I want it to be acceptable to even physicians and neurologists and healthcare workers."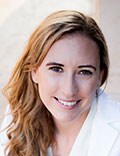 Dr Ashely Alker
Another consultant, emergency medicine physician Ashely Alker, MD, pursued the gig through networking and research. She talked to people in the business, attended film festivals, took online courses, and listened to screenwriting podcasts. Once she started finding opportunities, more came along through word-of-mouth recommendations. She recently worked on the Hulu limited series The Act, the Netflix original movie Purple Hearts, and the preproduction J. J. Abrams project Demimonde.
Despite the big names and streaming services, Alker works primarily as an unpaid volunteer. "I would say 99% of the work I do for free," she says. "I think a lot of the work is done for free by people who are interested in the opportunity to create a positive public health message."
Medical Accuracy vs Hollywood Drama
In a study published in December 2021, researchers examined 60 episodes of Chicago Med, The Good Doctor, Grey's Anatomy, and The Resident that were broadcast between November 2020 and May 2021. They found that 35 of the episodes included storylines related to the COVID-19 pandemic.
"A lot of times, they build the story around the medicine," Jackson says. "Sometimes they start with a news story or an important issue like COVID. But oftentimes I get to think about, 'What type of story do I want to tell with the medicine? And how does it align with what's going on with the characters?' "
Some consultants work in writer's rooms or on set (which can be anywhere from Los Angeles to Atlanta to Toronto). Those who practice medicine full time might do their advisory work part time and remotely via phone or video calls, as Gottfried does from North Carolina and Alker does from Washington, DC. Part of Gottfried's advisory work involves examining case studies to support unusual medical narratives, even if these cases are one in a million. Other consulting gigs are less hands-on: For Purple Hearts, Alker was simply sent a finished script to review for accuracy.
The resulting scenes carry a certain degree of medical realism, if slightly warped by Hollywood timing. Some scenes are slowed down to heighten tension or drama. For example, to boost the emotion of a scene, a patient with a ruptured aneurysm might be bleeding onscreen for a longer period than he would be able to in the real world. Otherwise, medical timelines tend to be sped up or partially hidden from the audience.
"A lot of things, in my mind, happen off camera," Gottfried says. "In a 42-minute episode, they're not going to be able to show every element of a disease process or a surgery. Everything's on a fast-paced timeline."
Ultimately, technical consultants seek compromise between clinical medical accuracy and creative liberties. They often have to accept the fact that those higher on the food chain, such as salaried screenwriters and producers, have the final decision and will generally prioritize emotional impact over technical precision.
"I don't get multiple votes. I'm just an individual advocating for medicine," Gottfried says. "But now that I've done it for so long, I'm also advocating for good storytelling. If a medical story is too medical, you'd actually alienate much of the audience that has no understanding of the medicine. So it's kind of a balancing act."
Art as Education
In 2020, a group of medical researchers at Michigan State University watched 271 episodes of hospital dramas, including episodes of ER, Grey's Anatomy, and House. They observed more than 1000 examples of unprofessional behavior among the healthcare professionals, such as corrupt, racist, and noncompassionate words and actions. But another study, published 2 years earlier, found evidence to suggest that these shows might actually boost viewers' trust in healthcare professionals.
Many of these shows have wide implications for doctor-patient relations and public health awareness. While medical consultants' influence may be limited in writer's rooms, they can help push for fictional depictions to positively affect real-world perceptions.
"So many times on TV, they get it wrong" Alker says. "People are unconscious, but they're not intubated. People are doing improper CPR. But there's that opportunity there for passive public health education. If we can do it correctly on TV, maybe that can teach someone something. And that's the part that is really my passion: to be able to take the art someone is creating and give them the science to back [it] up."
Some of these "side gigs" grow beyond the initial showbiz gig into something larger and more impactful.
Alker records "bad medicine" on TV to use as examples in her teaching seminars at George Washington University. She recently started Meaningful Media, a nonprofit organization that advocates for scientifically accurate storytelling.
Gottfried also connects his consulting work to instruction. "I do a lot of education with my own patients in my own clinic, in the operating room, teaching residents," he says. "I feel like TV is just an extension, where I'm trying to reach a wider audience."
In addition to doubling as educational work, voluntary technical advising can lead to more influential opportunities in screenwriting, producing, and even acting. Both Gottfried and Jackson have appeared in acting roles on shows they've written for — Gottfried in a recurring role on Chicago Med, and Jackson in the season-nine finale of Grey's.
Neither is quitting their day job just yet. "Getting a chance to play a surgeon was harder than actually being a surgeon in real life," Jackson recalls. "I couldn't figure out how the trick knife worked!"
Molly MacGilbert is a Brooklyn-based freelance writer and editor.
For more news, follow Medscape on Facebook, Twitter, Instagram, and YouTube.
Source: Read Full Article