In a recent Science journal paper, researchers elucidate the pathophysiology of the multisystem inflammatory syndrome in children (MIS-C), wherein they describe the probable reasons for the delayed presentation of the condition following coronavirus disease 2019 (COVID-19).
Study: Exaggerated responses to a virus long gone. Image Credit: Jester-Film / Shutterstock.com
What is MIS-C?
COVID-19, which is caused by infection with the severe acute respiratory syndrome coronavirus 2 (SARS-CoV-2), has caused unprecedented morbidity and mortality across the globe.
Several studies have reported greater COVID-19 severity outcomes such as hospitalizations and deaths among the elderly; however, the opposite has been observed in MIS-C, which is a rare and fatal disease that affects the pediatric population. An improved understanding of MIS-C pathophysiology could aid in the development of targeted therapies and improve the standard of care for MIS-C patients.
MIS-C pathophysiology
MIS-C symptoms partially overlap with those associated with Kawasaki disease, postinfectious vasculitis, and toxic shock syndrome due to nonspecific superantigen-mediated T-lymphocyte activation. Superantigens are viral or bacterial protein molecules that bind non-specifically to T-cell receptors (TCRs), thus contrasting to peptides complexed with major histocompatibility complex (MHC) molecules that activate T-lymphocyte subsets recognizing complexes through TCR.
Mutation of the 2'-5'-oligoadenylate synthetase (OAS)-ribonuclease L (RNase L) genes that sense SARS-CoV-2 ribonucleic acid (RNA) causes exuberant inflammatory responses in myeloid cells among MIS-C patients, thus indicating SARS-CoV-2 superantigen-regulated T-lymphocyte activation in MIS-C. Notably, SARS-CoV-2 variants causing exuberant inflammatory responses are reportedly overrepresented in MIS-C children.
MIS-C children with mutated OAS-RNase L pathway genes have shown disproportionate variable-b21.3 chain-expressing T-lymphocyte expansion, thus indicating a combined or synergistic impact of the phenomenon underlying MIS-C. Serological cytokine profiling studies have reported broad T-lymphocyte activation among MIS-C patients with autoantibody lymphocyte repertoires, which suggests that T-lymphocytes could also activate B-lymphocytes and cause tolerance loss. These findings could justify other aspects of MIS-C pathophysiology and immunomodulatory treatment responses.
COVID-19 vaccinations or previous SARS-CoV-2 infection reduce the risk of developing MIS-C; however, some studies have reported MIS-C cases triggered by vaccination (MIS-V). Future studies are needed to identify genomic variants in suspected cases of MIS-V, as messenger RNA (mRNA) coding for the SARS-CoV-2 spike protein in vaccines could trigger exuberant immunological responses among OAS-ribonuclease L-deficient individuals.
Antibodies eBook
Compilation of the top interviews, articles, and news in the last year.
Download a free copy
Notably, the evolution of novel SARS-CoV-2 variants and an increase in hybrid immunity from vaccinations and SARS-CoV-2 infections has led to a reduced incidence of MIS-C in 2022.
Post-acute COVID-19, which is otherwise known as long COVID, also presents with multisystem signs and symptoms that overlap partially and clinically with MIS-C. These symptoms include coagulopathy, the activation of immunological cells, and vasculopathy. OAS-RNase L pathway mutations need to be studied further to develop targeted health interventions for improved care of pediatric long COVID patients.
Possible causes of delayed MIS-C presentation
Despite the availability of studies on MIS-C pathogenesis, the reason for its delayed presentation one month after acute infection is not clear and requires further investigation. Diseases with similar clinical presentations such as Kawasaki disease and toxic shock syndrome present with comparable and exuberant activation of myeloid cells among individuals with OAS-RNase L pathway deficiencies. The reason for superantigen-mediated illnesses presenting one to two months following the initial SARS-CoV-2 infection has not been well characterized and requires further investigation.
COVID-19 severity depends on the robustness of early type I interferon (IFN-I) activation at the initial sites of SARS-CoV-2 contact, such as the oral cavity and airways. Individuals with low IFN-I levels are at an increased risk of SARS-CoV-2 infection severity outcomes.
The pediatric population appears to express IFN-1 in the respiratory tract more efficiently than adults. As a result, children often present with asymptomatic or mild COVID-19 symptoms. Nevertheless, MIS-C could develop among SARS-CoV-2-positive children, as they usually present with mild/no symptoms that remain unnoticed, even as the disease progresses.
Most MIS-C patients present with SARS-CoV-2-negative results when respiratory specimens are tested through the reverse transcription-polymerase chain reaction (RT-PCR) assay, thus indicating that SARS-CoV-2 may be persistent at non-respiratory sites.
In fact, SARS-CoV-2 has been shown to persist in the gut of pediatric patients. Furthermore, most MIS-C patients clinically present with gastrointestinal symptoms, including nausea, loose stools, and pain.
Thus, delayed MIS-C presentation could be due to SARS-CoV-2 intestinal persistence and repetitive stimulation requirements for pathogenic lymphocytes and myeloid cells. Additionally, the late presentation of MIS-C can be due to different aspects of intestinal tissue-resident cells. For example, the cells may require repetitive stimulation to induce MIS-C, in spite of OAS-RNase L variant expression.
Previous studies have reported the persistence of SARS-CoV-2 in fecal samples obtained from MIS-C children. The enhanced gut permeability and inflammation during this condition have also led to detectable circulatory SARS-CoV-2 spike protein levels.
Conclusions
MIS-C is characterized by dysregulation and probable self-propagation of pathogenically activated T-lymphocytes and myeloid cells. Nevertheless, research is needed to determine the precise mechanisms responsible for the delayed clinical presentation of MIS-C following acute SARS-CoV-2 infections.
Journal reference:
Brodin, P. (2023). Exaggerated responses to a virus long gone. Science. doi:10.1126/science.adg2776
Posted in: Child Health News | Medical Science News | Medical Research News | Medical Condition News | Disease/Infection News | Healthcare News
Tags: Assay, Cell, Child Health, Children, Coronavirus, Coronavirus Disease COVID-19, Cytokine, Evolution, Genes, Genomic, immunity, Immunomodulatory, Inflammation, Interferon, Kawasaki Disease, Lymphocyte, Mortality, Mutation, Nausea, Pain, Pathophysiology, Peptides, Polymerase, Polymerase Chain Reaction, Propagation, Protein, Research, Respiratory, Ribonucleic Acid, RNA, SARS, SARS-CoV-2, Severe Acute Respiratory, Severe Acute Respiratory Syndrome, Spike Protein, Syndrome, T-Cell, Toxic Shock Syndrome, Transcription, Vasculitis, Virus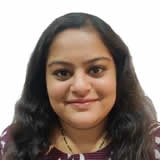 Written by
Pooja Toshniwal Paharia
Dr. based clinical-radiological diagnosis and management of oral lesions and conditions and associated maxillofacial disorders.
Source: Read Full Article