Severe acute respiratory syndrome coronavirus 2 (SARS-CoV-2) is the causal agent of the coronavirus disease 2019 (COVID-19) pandemic. COVID-19 has wreaked havoc on the global economy and has already claimed more than five million lives. Scientists have developed vaccines to counter the virus, and many such vaccines have received emergency use authorization from global regulatory bodies.
Study: SARS-CoV-2 vaccine protection and deaths among US veterans during 2021. Image Credit: Popel Arseniy/ Shutterstock
A new study has been published in Science that studies the vaccine effectiveness (VE-I) and death (VE-D) in the Veterans Health Administration (VHA). VHA covers 2.7% of the population of the United States.
Background
Several vaccines have been deployed to vaccinate individuals across the globe. Since their rollout in the US in late 2020, mRNA vaccines (BNT162b2 (Pfizer–BioNTech) and mRNA-1273 (Moderna)) and the viral vector vaccine (JNJ-78436735 (Janssen)) have been highly effective in preventing severe COVID-19 disease. Besides, the incidence of asymptomatic infection has also been reduced.
However, the B.1.617.2 (Delta) variant brought about a surge in cases in the US by July 2021. At this time, three reports from the U.S. Centers for Disease Control (CDC) mentioned that protection against infection had declined in mid-summer. Since then, illness, hospitalizations, and breakthrough infections have continued to emerge in vaccine recipients. In this regard, Israel is the most prominent example, where high transmission levels of the Delta variant led to a resurgent outbreak in mid-June 2021. This outbreak happened despite an earlier successful nationwide campaign to vaccinate the population. This phenomenon motivates the discussion for booster vaccine doses.
The debate over boosters in the US has highlighted the limitations of its public health infrastructure. Moreover, the national data on breakthrough infections are inadequate. In May 2021, the CDC focused on detecting and investigating only hospitalized or fatal cases (due to COVID-19 or otherwise). A patchwork of local health departments collects some data on vaccinations, infections, and deaths, but these are not of sufficiently high quality. In the current study, researchers examined SARS-CoV-2 infection and deaths by vaccination status in 780,225 Veterans to address this data gap. The sample period for the study was February 1, 2021, to October 1, 2021 i.e., encompassing the emergence and spread of the Delta variant.
Main findings
The percentage of COVID-19 positivity was higher in unvaccinated Veterans (25.8%). It was also higher in other demographics, such as female (18.2%), Hispanic (18.0%), American Indian (18.2%), or Native Hawaiian (17.8%). 22.2% of the samples came from individuals less than 50 years of age, and 19.2% had a lower comorbidity score. Breakthrough infections were also observed, i.e., 26,114 positive PCR tests in 498,148 fully vaccinated Veterans. Younger veterans (<50 years) were more likely to have received the Janssen vaccine.
For February 1, 2021, to October 1, 2021, VE-I declined over time, even after adjusting for confounding factors like age, sex, and comorbidity. The phenomenon was common across all vaccine types, with the largest declines for Janssen, followed by Pfizer-BioNTech and Moderna. In March, VE-I was 6.4% for Janssen, 89.2% for Moderna, and 86.9% for Pfizer-BioNTech. These numbers had declined to 13.1%, 58.0% for Moderna, and 43.3% for Pfizer-BioNTech, by September. The risk of vaccinations accelerated in unvaccinated and fully vaccinated veterans beginning in July 2021 and continued through September 2021.
The risk of death was highest in unvaccinated Veterans, regardless of age and comorbidity. Breakthrough infections were not harmless, as shown by the higher risk of death in fully vaccinated Veterans than vaccinated Veterans who remained infection-free. The results were similar when scientists examined the period corresponding to the prevalence of the Delta variant. For ages <65 years, VE-D was 81.7% for any vaccine, 73.0% for Janssen, 81.5% for Moderna, and 84.3% for Pfizer-BioNTech. For ages ≥65 years, VE-D was 71.6% for any vaccine, 52.2% for Janssen, 75.5% for Moderna, and 70.1% for Pfizer-BioNTech.
Conclusion
Scientists warn of interpreting the results in the context of limitations. There may be differences in testing intervals and frequency by vaccination status that were not considered. It is also possible that asymptomatic infections may not have been tested and therefore not included in the analysis. Further, women's representation was low, and it was also unknown what proportion of infections were caused by the Delta variant.
In summary, scientists showed that although vaccination remains effective, protection seems to have been reduced post the emergence of the Delta variant. The findings support the conclusion that vaccines remain the most important tool to prevent infection and death, and other non-pharmaceutical measures should accompany them. Researchers also stated that it was important to implement public health interventions, such as strategic testing and vaccine passports, in the face of increased risk of infection due to the Delta and other emerging variants.
Journal reference:
Cohn, A. B. et al. (2021) SARS-CoV-2 vaccine protection and deaths among US veterans during 2021. Science. doi: 10.1126/science.abm0620 https://www.science.org/doi/10.1126/science.abm0620
Posted in: Medical Science News | Medical Research News | Disease/Infection News
Tags: Coronavirus, Coronavirus Disease COVID-19, Frequency, Pandemic, Public Health, Respiratory, SARS, SARS-CoV-2, Severe Acute Respiratory, Severe Acute Respiratory Syndrome, Syndrome, Vaccine, Viral Vector, Virus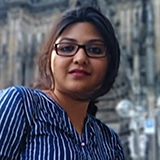 Written by
Dr. Priyom Bose
Priyom holds a Ph.D. in Plant Biology and Biotechnology from the University of Madras, India. She is an active researcher and an experienced science writer. Priyom has also co-authored several original research articles that have been published in reputed peer-reviewed journals. She is also an avid reader and an amateur photographer.
Source: Read Full Article