It may be cold (ahem, freezing) outside, but that doesn't deter me from trying a brand-new ice cream shake. Burger King has just added a Vanilla Shake with M&M's Chocolate Candies to its menu, and it looks like a McDonald's McFlurry on another level.
The shake is made with vanilla soft-serve, M&M's chocolate candies and vanilla syrup and is topped with whipped cream. BUT, this shake is only around for a limited time, so get it while you can.
View this post on Instagram
when you really just want to pour a bag of M&M'S in your mouth, but want soft serve, too. we got you. introducing the M&M'S shake.
A post shared by Burger King (@burgerking) on
The M&M's shake joins a lineup of other tasty ones available at BK, including an Oreo Shake, Oreo Chocolate Shake, Hershey's Chocolate Shake, Vanilla Shake, and Strawberry Shake. But—dare I say—this one looks like the best one yet.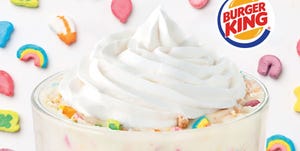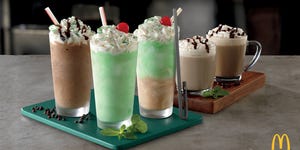 Source: Read Full Article