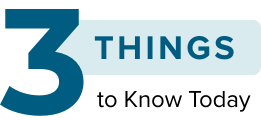 Physician's Income Increases but Wage Gap Still Exists
Physicians of all specialties reported increases in income during 2021, according to a recent survey of over 29 specialties. Pediatricians reported an increase of 10.4%, with their annual income averaging $244,000. Dermatology, gastroenterology, and otolaryngology reported increases of over 10%.
"Compensation for most physicians is trending back up as demand for physicians accelerates. The market for physicians has done a complete 180 over just 7 or 8 months," said James Taylor of AMN Healthcare's physician and leadership solutions division.
Most pediatricians, though, have negative feelings toward their compensation. Only 47% think they were fairly compensated in 2021. The increase in earnings moved pediatricians from the last position in the earnings-by-specialty list to the second-to-last position.
The gender gap in pay persisted across physicians and specialties. Male physicians reported 26% higher earnings compared to their female counterparts. For pediatricians, men earned 24% more than women.

Scientists Find Brain Mechanism Behind Age-Related Memory Loss
A new neural mechanism related to age-related memory loss was discovered by Johns Hopkins University scientists.
The scientists believe they may have found what causes imbalance in neurons responsible for memory functions located in the hippocampus.
They identified a disappearing differentiation in pattern separation, the ability to tell two similar events apart (like visiting a restaurant twice), and pattern completion, the use of a small fragment of information to retrieve a full memory (like recognizing a song from a few notes of music).
Why it matters: "If we can better understand why this happens, we may uncover new therapies for age-related memory loss. It would give us better control of where we could possibly target the deficits we see," said lead study author Hey-Kyoung Lee, PhD.
Alzheimer's disease is the fifth leading cause of adults older than 65 and is estimated to cost over $305 billion in healthcare every year.

Smartphones "Addictive by Design": Lead to Many Negative Health Effects
Smartphones and tablets seem to induce compulsive and addictive behavior in many individuals, according to a study led by endocrinologist Nidhi Gupta, MD.
The researchers found that changes in behavior related to smartphones are also associated with health disorders such as obesity, sleep, and behavioral problems.
"When I say 'health,' it includes physical health, mental health, and emotional health," said Gupta. "The devices are designed to be addictive. They are designed to manipulate our brain."
Context: Eighty-five percent of Americans own a smartphone, according to PEW Research Center. It's not just adults at risk ― a recent study found that 37% of 11-year-old children and 91% of 14-year-old children have a smartphone, according to Today.
Recommendation: Gupta recommends "moderation, balance, and real-life engagement." To dampen the dopaminergic-reward system loop, she suggests turning off notifications, alarms, chimes, and messages.
Kaitlin Edwards is a staff medical editor based in New York City. You can follow her on Twitter @kaitmedwards. For more news, follow Medscape on Facebook, Twitter, Instagram, and YouTube.
Source: Read Full Article